Happy Halloween
October 30, 2015
Mannys steals second win from Msccc in the first game of the night. Yet, that is not the story. I think this says it best and why Manny's won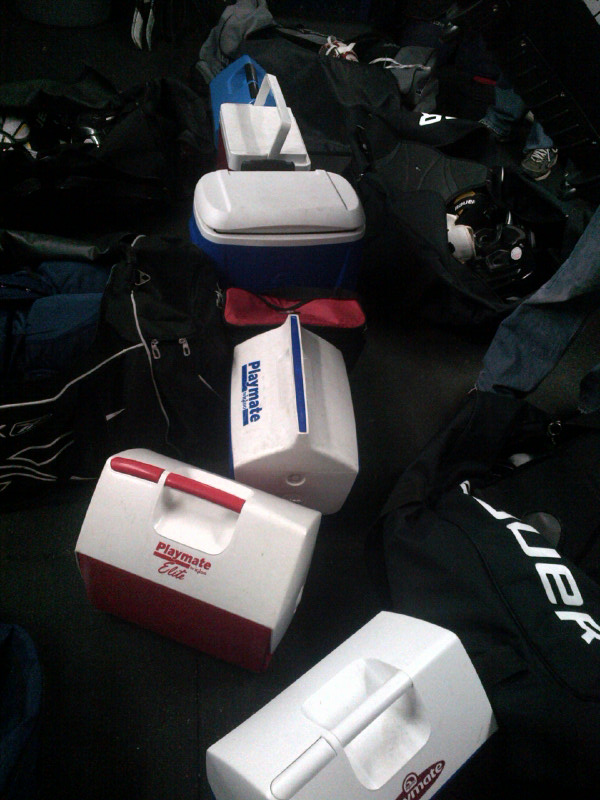 Manny's did come out strong in the first period, Jarred Martin would start the scoring from Rick Mercuri. It would be 2 goals by Steve Garneau moving up to forward that really made the difference. Nick Miranda was back and scored 2 goals and two dingers off the post. MSCCC would pull a comeback after being down 3 in the second. They would score 2 goals. One by Mark Ferriera and one by Mike Strayer. They also got each others assists as well. Gary Ouilette continued to fight getting a goal in the third, but Manny's were just too much.
In the second game Manville Pizza would duke it out with Final Touch. The Pizza would lead by 1 at the end of the first with Dan Dussault leading the charge getting a goal and an assist. It would be all they could muster as Final touch would get 3 unanswered goals. spread out by Tom Gaboriault and Peter Meegan. It was a rock fight right down to the end.
In the final game of the evening, Vescera Law would face off against 401 Consultants Law would climb into the lead early with a goal by Jay Arruda. They would go up by 2 in the second with Bill Figerado getting the second goal. 401 would finally get on the board in the second with a goal set up by Bobby Jordan and Mike Ferreira. In the third Vescera would again go up by 2. It would be mid third when Brian Beck would get going with 2 goals to tie things up. That is where it would remain.
Apparently 401 was ok with the tie. As you can see.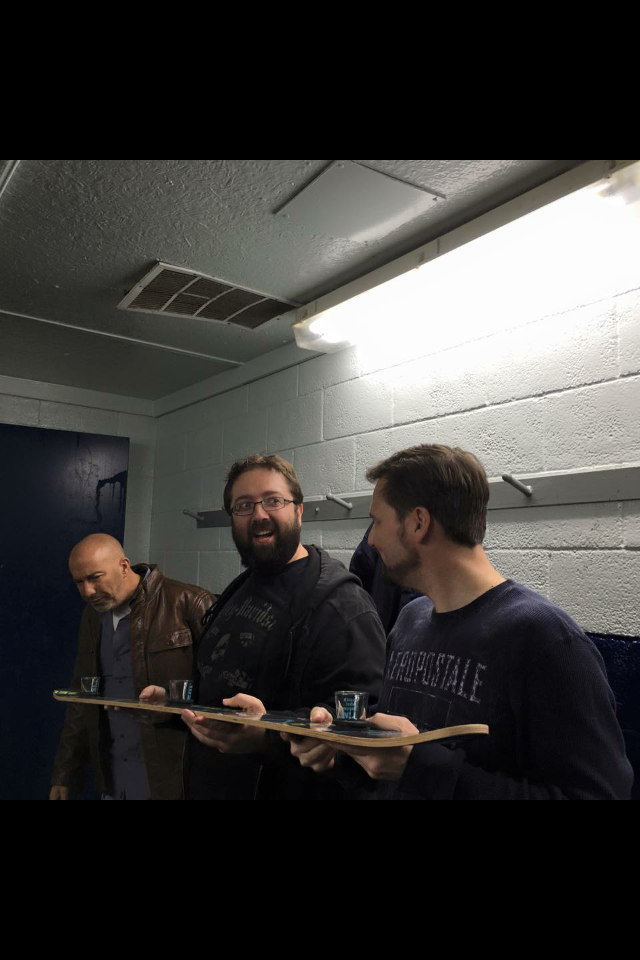 Another great night of hockey.
Please see Jimmy Gallagher for paying up dues this coming week.

See you all at the rink!!!
Live, Breath, LOVE!!!! Hockey!!!